Starting a business is no small feat. Not only do you need to have a business plan, but you also need funding to start. The amount of money that you will need to begin your business depends on what kind of industry you want to get into.
However, no matter how much money you need, the ways of acquiring that money stay the same. One of the most important things when it comes to getting a business loan is, of course, your credit score. To learn more about the credit score requirements for business loans, visit this link.
Here Are Six Prime Mistakes And Issues That Keep You From Getting A Business Loan:
And, of course, there are a few different ways you can go about raising money for your business. However, in this article, we will focus on raising money through business loans. More specifically, we will go through some of the most common mistakes and issues that might keep you from getting your business loan approved!
1. Bad Credit History
When a bank, credit union, or any other type of lender is making a decision about whether to reject or approve a business loan, they always look at the borrower's credit history.
They do so by looking through credit reports. A credit report is a document that shows all of your bill payment history, debt (current and past), loans, and other financial information. It also shows information like if you have been sued in the past, arrested, have filed for bankruptcy, etc. So, in shorter terms, credit reports show everything.
If your reports show that you have bad credit history and have experienced issues like late loan payments, trouble with the law, etc., your loan application will get rejected. So, before even applying for a loan, you should check your credit history and credit score and see if it is high enough for the loan that you want to get.
2. Applying for Multiple Different Loans at the Same Time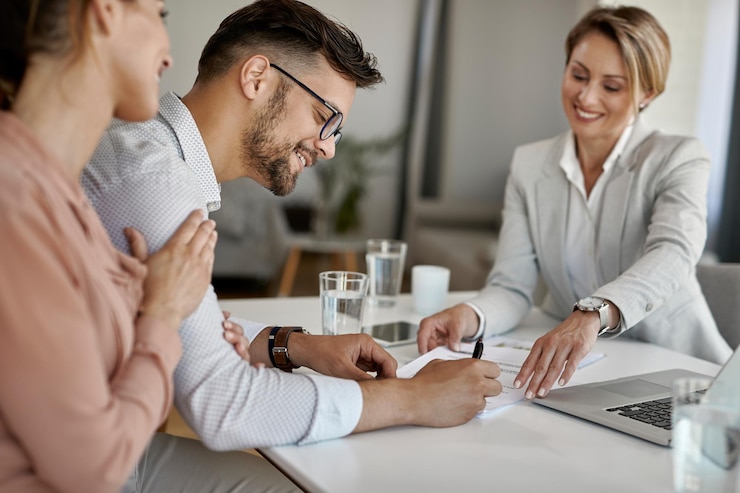 When applying for a business loan, everyone wants to get the best deal possible. So, what they do is apply for multiple loans from different lenders at the same time.
However, even though that practice sounds logical, it might come off as a bad sign for some lenders. In the end, if they see that you have applied for numerous different loans, they will probably reject your application without even looking at it further.
3. Poor Cash Flow
Cash flow is an extremely important factor for any lender when they are approving a loan. A company's cash flow shows how much cash you have available immediately to pay back your debts and liabilities. Thus, it shows your lender if you have the ability to pay back your loan each month. So, before applying for your business loan, you should make sure that your cash flow is sound. Otherwise, you might get an instant rejection.
4. Incomplete Financial Statements
Going through the application process unprepared is something that you must never do. If you do not prepare all the necessary financial documents, your lender won't have enough financial information to consider you a valid candidate. Also, the lender will see you as unserious and unprofessional, which is not a look you want to have.
Although the financial documents you might need vary from lender to lender, some of the most common documents that all lenders need include balance sheets, bank statements, tax returns, loan history, ID, accounts receivable reports, proof of ownership, business license, registrations, and franchise agreements.
5. Poor Business Plan
Since you are applying for a business loan, you need to make sure that you have a sound business plan ready. Some lenders won't ask you for it, but others might, especially banks. The business plan allows lenders to learn more about your business and whether your business is worthy of investing in or not.
6. You Don't Seek Advice From Others
As you probably know, applying for a business loan is a long process that includes many different steps. It involves a lot of preparation and precision.
However, the whole process can be much easier for you if you consult with professionals or business advisors that know the whole process and have gone through it multiple times. That way, you will have all the information you need and can avoid many of the mistakes we mentioned above.
Final Words
Applying for a business loan takes time, precision, and diligence. There are many mistakes that can happen and many issues that can thwart your chances of getting your loan approved.
In addition to the mistakes listed above, there is always something else that can go wrong. However, if you follow our advice above and check out some business loan application tips, the whole process of getting a loan approved will be much easier for you.
Read Also: