When you need money right away, a personal loan comes in handy. They can assist in paying for large expenses or recovering from a financial crisis. Individuals can use personal loans to cover expenses related to a wedding, major vacation, home renovation, or even car repair that are not covered by other types of loans.
Unsecured loans include personal loan. This indicates that they do not require any asset-based security. However, when compared to secured loans, this also results in slightly higher interest rates.
How to Get A Personal Loan?
While obtaining approval for a personal loan application may be a different matter, applying for one is simple. You will need to submit certain documents, such as the bank's KYC (know your customer) documents, most recent pay stubs, proof of employment or income, etc.
A credit history check is performed on the applicant to determine their credit history and CIBIL score after they have provided all of the required documentation. This helps banks determine whether you can pay back the loan and how many loans you currently have open.
Eligibility Requirements
Although the eligibility requirements for personal loans aren't too strict, banks are very concerned about the borrower's ability to pay them back. They carefully examine your credit score and credit history.
There is also a minimum income requirement for personal loans. The majority of banks limit personal loan applicants' monthly income to Rs. Rs. 12,000 for the semi-urban areas, whereas 15,000 in the larger cities of Delhi and Mumbai, for example.
These "restrictions" are in place because granting a loan without any kind of security increases the risk for banks, and the eligibility criteria are one way that banks must guarantee that repayment will be made within the allotted time frame.
In fact, people who have good credit and a good CIBIL score typically get personal loans with low-interest rates.
The loan is approved if the bank is pleased with the borrower's financial capacity and credit history. A personal loan can also be denied, as frequently happens with bad credit. The personal loan may still be granted to applicants with a poor credit history, but the interest rate will be extremely high.
The Advantages Of Personal Loans
Personal loans have a number of benefits, despite their high-interest rates.
Organize Your Credit Accounts:
In a short amount of time, personal loans are a great way to improve your credit score. Additionally, since your credit limit is directly related to your credit portfolio's health, it can be a useful tool for increasing it. A well-managed loan benefits from it.
Processing Speed:
No complicated paperwork is required for personal loans. If your credit history appears to be satisfactory and you are already a customer, the majority of banks immediately approve personal loans. The 10-second loan offered by HDFC Bank to customers with savings accounts serves as an illustration of this point.
Flexibility:
Personal loans are designed to be adaptable. You are free to use the loan amount however you see fit. You can use it to pay for business expenses, travel, pay for a wedding, buy a big item, or remodel your house. Personal loans are a popular choice for a variety of scenarios due to their adaptability, particularly when unexpected expenses arise.
Before Taking Out A Personal Loan, Consider These:
Personal loans can lead to significant debt and other problems, despite being a profitable tool for personal financial needs. Before applying for any kind of personal loan, there are a few essential considerations that you should keep in mind. We have compiled a list of these.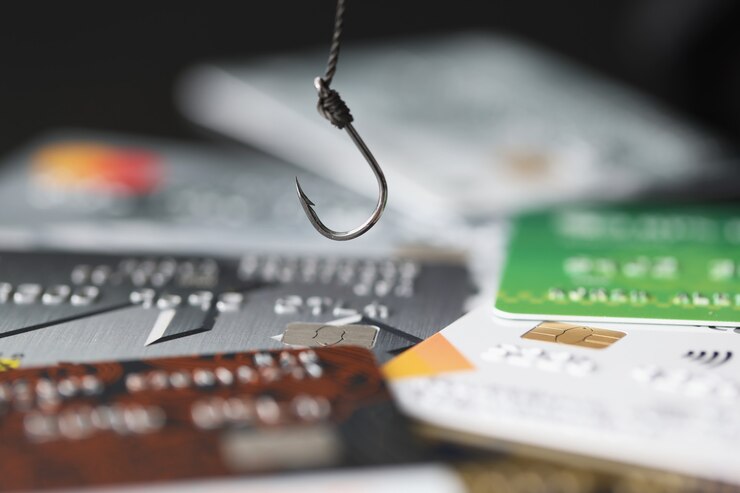 Estimation Of The Total Price:
Personal loans come with more than just interest costs. Prepayment fees, penalties, and processing fees are just a few of the other costs you need to think about.
You will be able to better plan and manage your personal loan if you evaluate these costs.
Rates Of Interest:
The interest rates on personal loans typically range from 11.49 percent to as much as 25 percent. There's more to it, though. You will need to inquire about the interest rate and comprehend its nature.
The majority of banks have fixed interest rates, but some also have a balance interest rate that goes down. Your monthly EMI to repay the loan could be significantly impacted by this.
Fixed Rate Of Interest:
For the duration of the loan, you will be required to pay a predetermined amount of interest on the principal. Principal, tenure, and interest rate are all taken into account when calculating the interest and EMIs.
This way, regardless of how much you have paid off, you would be paying a set amount of interest until your final EMI on the entire principal amount.
Bringing Down The Balance Interest Rate:
This approach directs a portion of the EMI to the principal loan amount repayment. This indicates that your liability and principal amount decrease over time as you make repayments.
This indicates that the interest is calculated based on the remaining principal, which decreases with each monthly payment. You would have to pay less to repay the loan using this strategy. Your EMI will be lower than for a loan with a flat interest rate.
Determine The EMI By:
It is essential to be able to make every EMI payment on time to avoid penalties and debt. It will be up to you to decide on your own how much EMI you can handle with your current and anticipated short-term income.
Online personal loan EMI calculators are the most effective method for determining the total expenses of your personal loan, including EMI.
Period of Repayment:
Most of the time, banks offer one of the standard loan repayment terms. The typical duration of a personal loan is 60 months. This time period is determined by both the amount of the loan and your capacity to repay it.
You may be able to select the repayment period of your choice, but you must exercise caution when doing so. If your term is shorter, you have to pay less amount of the total interest, but your EMI will be larger. Conversely, a longer tenure has a lower EMI amount but a higher interest outflow.
Consider The Number Of Current Loans:
This factor directly affects your creditworthiness and, by extension, your credit history. Your capacity to repay your personal loan will also be affected. Before approving a personal loan, banks typically conduct a check on your current debt and the number of active loans.
Avoid applying for a personal loan if you have multiple outstanding loan options, such as a home loan, car loan, or education loan. Your financial burden will increase if it is approved.
Furthermore, applicants with multiple outstanding loans are not considered qualified for personal loans by banks. They could simply deny your application completely.
Conclusion:
In India, there are a lot of companies that offer personal loans. You can compare interest rates and apply in a few minutes. You can plan and manage your loan by using tools like the online EMI calculator and learning about personal loan options from multiple banks. You can share your personal loan experiences through the comment sections.
Additional: