In recent times, the field of psychology has experienced a considerable surge in popularity as more and more people seek to understand the complexities of human behavior.
Subsequently, psychological training and qualifications are increasingly sought, and those holding such degrees can expect to find themselves in an advantageous position for various career paths.
A psychology degree not only provides graduates with the skills and knowledge required for specific professions but also opens up career opportunities in research, mental health, organizational psychology, and educational services. With so many potential career paths available to those with a psychology background, now is undoubtedly the ideal time to pursue a degree in psychology.
Here Are Eight Prime Reasons To Pursue A Psychology Degree
Read on to explore the eight compelling reasons for enrolling in a psychology degree program in 2023.
1. Growing Demand
A vast majority of employers now seek candidates with a degree in psychology, as psychological skills are highly valued and sought after by employers. The field is also growing significantly; between 2016 and 2026, the number of new psychology jobs is projected to grow by 14%. With this growth in demand, those with a degree in psychology are well-positioned to benefit.
Previously, psychology careers were limited to academics and research, but now several more opportunities are available for those with a degree in psychology.
These include roles in business, healthcare, and social services. Most importantly, a holistic approach to mental health can be found across all domains and industries, making psychology a versatile and attractive option for many. Therefore, when opting for a psychology degree, students can rest assured that they won't be limited to just one sector.
2. Problem-Solving Skills
Psychology degrees provide students with the skills and knowledge to become effective problem-solvers in various settings. With the ability to understand how people think, feel, and behave, graduates can apply their skills to various job roles and understand how to navigate complex situations effectively.
It allows students to analyze and interpret data, develop research strategies, and make well-informed decisions. It's these skills that are becoming increasingly sought after by employers. And by pursuing a psychology degree, students can equip themselves with the skills to stand out from the crowd.
3. A Variety of Career Paths
Holders of a psychology degree have the advantage of pursuing various career paths. As mentioned earlier, psychologists often find themselves employed in research and academia. However, they can also channel their skills into various roles, such as therapy sessions, educational support, and organizational consulting.
Organizational psychologists often consult with companies to help improve business operations and staff relationships, which are essential for workplace efficiency. Whereas educational psychologists provide support to children, adolescents, and families to help them better understand and cope with educational difficulties.
Besides educational and organizational psychologists, those with a degree in psychology can also explore roles in mental health and social services – all of which are now sought-after fields.
4. Emotional Intelligence
Psychology is a discipline that teaches students to have a greater understanding of themselves and others. Through the study of psychology, students can learn to empathize with others, communicate effectively and build stronger relationships. This skill makes psychology graduates particularly attractive to employers, as they can navigate interpersonal relationships effectively.
Furthermore, with enhanced emotional intelligence, professionals can better manage their workload and efficiently work as part of a team. According to a recent report, most employers agree that emotional intelligence is a valuable skill that cannot be understated.
Emotional intelligence is increasingly being recognized as a key contributor to business success. And for those with a psychology degree, this attribute will make them an attractive prospect for employers. For instance, those with a psychology degree may be better suited to work in customer service and human resources departments.
5. Research Opportunities
In addition to the wide range of career paths available to those with a psychology degree, graduates can pursue research-based roles. Various universities and organizations are searching for bright minds to develop research projects or conduct studies that can help better understand and treat mental health issues.
Research positions often offer attractive salaries and immense job satisfaction, making it a great option for those passionate about making an impact. And as the demand for mental health services grows, the need for qualified professionals to help make a difference will multiply.
6. Lucrative Earnings
One of the many benefits of pursuing a psychology degree is that it can be quite lucrative. Professionals in this field often enjoy competitive salaries and can expect to earn a comfortable living.
In addition, those working in research and academia often receive lucrative grants and fellowships, which can help secure their financial future. Furthermore, with the rise of mental health awareness, there's an increasing number of job opportunities in this field, making the salary prospects even brighter.
7. A Sense of Fulfillment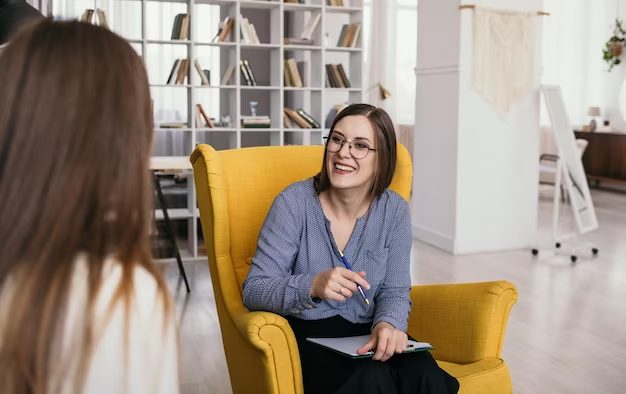 Not only can a psychology degree open doors to various career paths and lucrative salaries, but it can also provide a sense of fulfillment. Mental health is an essential and unavoidable aspect of our lives, and by studying psychology, professionals can gain the skills to help others.
By understanding how the mind works, psychologists can offer support to those in need and make a positive impact on society. This act often drives many professionals to pursue this degree – the sense of purpose it brings. Ultimately, this is what makes a psychology degree immensely attractive.
8. Continued Learning
Those pursuing a psychology degree can also look forward to continued learning and growth throughout their career. Professionals in this field often attend academic conferences, participate in workshops, or pursue additional certifications to stay on top of the latest developments.
Such endeavors help ensure that professionals are up-to-date with the most current research and practices in the field, enabling them to provide better services to those who need them. This continuous learning keeps professionals engaged and motivated in their chosen career paths.
Conclusion
Now that you know some of the advantages of a psychology degree, it's easy to see why it's one of the most attractive degrees out there. With diverse career paths, lucrative salaries, and the potential to make a difference in people's lives, it's no wonder many choose to pursue psychology.
Likewise, with the demand for mental health services on the rise and opportunities to engage in research, this degree is worth considering. Ultimately, with a psychology degree, you can look forward to a rewarding and fulfilling career.
Read Also: