Have you ever wondered who constructed the majestic edifice while you stood on a high bridge over a narrow canyon? Or survived an earthquake thanks to the preventative construction of your home? It was all due to the commendable civil engineering work.
Today, infrastructure developments are increasing worldwide at a faster pace than ever before. And so are professions in civil engineering, which offer generous pay and are recognized for their positive impact on society.
So, if you like to play with numbers and wish to use your science skills to benefit society, a career in civil engineering might be a worthwhile choice. Ahead is the roundup of some of the career pathways in the field of civil engineering to help you embark on your professional journey:
1. Civil Engineer
Working as a civil engineer entails planning, constructing, and maintaining structures such as roads, bridges, canals, dams, and buildings. A civil engineer is also responsible for researching techniques for developing more efficient and sustainable building materials.
On a given day, the day-to-day job duties of a civil engineer include the following:
In a safe, timely, and sustainable manner, supervise, design, develop, construct, and maintain small-scale to large-scale construction projects
Gather and study maps, reports, drawings, blueprints, aerial photos, and tests on soil composition, terrain, and associated topographical and geologic data to prepare engineering designs
Study new and current legislation, and advise management on necessary measures, ensures compliance with federal, state, and local legal obligations
Perform project management tasks, such as gathering and collecting quotes, managing timelines, resources, and budgets
According to the BLS, civil engineers earned a median salary of $88,050 as of 2021. After a bachelor's, individuals should also consider an online masters in civil engineering to become a part of this lucrative field. The online master's program emphasizes teaching students how to employ cutting-edge methods and concepts from physical science and mathematics to address issues, including globalization, sustainability, and emerging technologies.
2. Geotechnical Engineer
Geotechnical engineers analyze the dynamics of rock and soil, spot possible problems, and provide workable fixes. The objectives of geotechnical engineers might include everything from the foundation design and temporary excavation support to the choice of railway and highway routes to the increasingly significant fields of groundwater contamination and landfill waste disposal.
Some of the typical job responsibilities of a geotechnical engineer include the following:
Examine each potential site's naturally occurring formations to determine their composition
Review current weather conditions and look for notable anomalies
Assess geotechnical findings, perform necessary calculations, and create data reports for the manager
Estimate the possibility of significant changes to the land and offer viable solutions
The average median salary of geotechnical engineers is $68,896 per year, as reported by Payscale. However, individuals must refine their project management, problem-solving, and research skills to qualify for this position.
3. Marine Engineer
A marine engineer creates, constructs, evaluates, and fixes ships, boats, submersibles, offshore structures, and drilling apparatus.
Marine engineers collaborate closely with naval architects to develop everything from little yachts and fishing boats to submarines and naval ships.
The following are some of the job duties of a marine engineer:
Create technical reports, including documentation for research, system diagnostics, and process planning
Ensure the quality and integrity of marine equipment and vessel construction
Evaluate the performance of machinery and equipment during user acceptance and shakedown trips
Examine, identify, and implement appropriate solutions for technical issues
According to the data revealed by Payscale, these professionals earn an average salary of $80,364 per year. However, individuals who wish to pursue this field must be physically fit and possess exceptional problem-solving and analytical thinking skills.
4. Environmental Engineer
Environmental engineers research water, soil, and air pollution issues and create the technical solutions required to address, mitigate, or regulate these issues in a way acceptable to governmental, commercial, social, and political considerations.
These professionals also deal with recent global problems like climate change affecting societies and ecosystems.
Some of the job responsibilities individuals may perform as environmental engineers are:
Initiate ecological protection measures such as developing air pollution management systems
Analyze the underlying causes of environmental incidents and suggest remedy strategies
Plan requirements, protocols, permits, and standard operating procedures
Assess data, carry out technical audits, and undertake quality control checks to determine the project's environmental impact
According to the data provided by BLS, environmental engineers earned an average annual salary of $96,820 as of 2021. Moreover, this field is likely to grow by 4% by 2031. However, to be successful in this career path, you must develop and polish critical thinking and interpersonal skills.
5. Construction Manager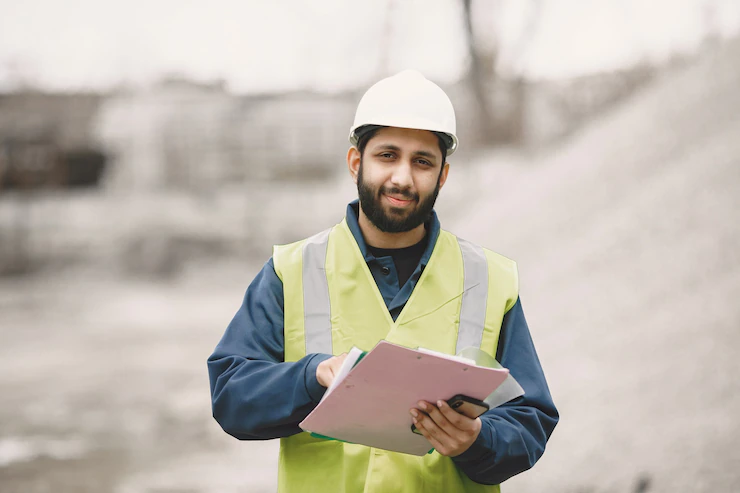 Every stage of a building project must be planned and managed practically by a construction manager. They guarantee that construction projects are executed safely, on schedule, and within the set budget.
To ensure that every stage goes according to plan, a construction manager supervises work schedules and assigns duties to their team. Professionals in this field will be adept delegators who recognize and prioritizes the most important project components.
The job duties of these professionals include, but are not limited to:
Work with engineers, architects, and other professionals; employ full-time and part-time laborers and subcontractors; and juggle the schedules of all these people
Throughout the building process, carry out and record quality assurance and safety inspections to make sure the working environment is suitable and that tools and equipment are in good shape
Examines biweekly and monthly reports on the status and development of the contracts, taking into account project costs and any modifications
In the event of work delays, emergencies, or other project disruptions, respond quickly and effectively
BLS reports construction manager's annual income is $98,890 as of 2021, and the field will grow by 8% by 2031, creating a wealth of exciting opportunities for aspiring individuals.
Final Words
Civil engineering, undeniably, is one of the most popular and – likely the oldest engineering profession. People have created magnificent monuments that have endured for thousands of years thanks to devoted civil engineers.
Professionals in this field are responsible for planning and supervising the development and renovation of real estate, highway, rail, and other municipal and national infrastructures. This engineering discipline, unquestionably, is expansive and diverse.
What's more? Civil engineers rarely face the axe due to the constantly changing nature of the construction and planning industries. As the population throughout the world continues to grow, the demand for civil engineers will only soar upwards.
Read Also: