Whether you're looking to ditch your day job or simply generate a little bit of extra income, smart real estate investments can get you where you need to go.
However, as enriching as investing in real estate can be, it can also prove financially draining to individuals who lack experience in this area. Even mistakes that are seemingly inconsequential can have serious consequences for fledgling investors.
So, if you're looking to start investing in real estate, take care to avoid the following behaviors.
Purchasing Properties in Areas with Low Demand
If you've ever wondered why so many realtors live by the mantra "Location, location, location," you needn't wonder any longer. This catchy saying makes reference to the fact that locations in which there is robust demand for housing tend to be more profitable than locations in which demand is waning.
So, regardless of how nice or well-maintained a potential investment property is, it would be unwise to make an offer before doing some research into its location. After all, as an investor, the absolute last thing you want is a property that's unable to generate the desired returns.
When conducting location research, there are a number of factors you'll need to zero in on. Population, growth projections, local economy, median income, crime rates, property values, and rent prices are among the best indicators of how much demand exists within an area.
Having all of this information at your disposal will help prevent you from making a foolhardy investment, effectively increasing your odds of turning a profit. Doing some research into the best cities to invest in real estate can also prove helpful in this endeavor.
Refusing to Have Pre-Purchase Inspections Carried Out
The desire to move a deal along as quickly as possible is certainly understandable, but as an investor, you have very little to lose and quite a bit to gain from pre-purchase inspections.
So, regardless of whether or not you've done a detailed walkthrough or virtual tour of a property, you should never make an offer before the property in question has undergone a pre-purchase inspection by knowledgeable professionals.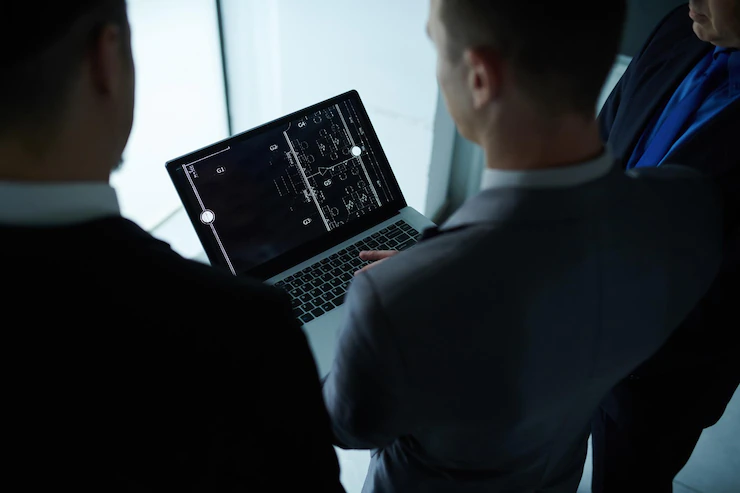 Certified inspectors are adept at identifying a wide range of problems that many of us wouldn't even think to look for, and getting stuck with a property that has outstanding issues with plumbing, electricity, or basic structure can prove endless frustrating.
That being the case, you should never allow a seller to talk you out of a professional inspection. In fact, sellers who actively dissuade investors from going through with inspections should always be approached with suspicion, as such behavior suggests the presence of problems with the property.
Not only will a pre-purchase inspection provide you with the info to make an informed investment decision, but an inspection may also be a prerequisite for having the property insured.   
Not Considering Alternative Real Estate Investments
Many people think that real estate investing involves only buying one or multiple properties and shouldering all the associated costs. But this conventional real estate investment scheme has changed.
Traditional real estate investments include property rentals, buying private lands, and taking advantage of houses with mortgage financing options. One great alternative to conventional real estate investments is private real estate investment.
Private real estate investing involves pooling money from investors to buy residential or commercial real estate. It enables high-net-worth investors to invest in big real estate deals they can't venture into on their own. With private real estate investments, a single fund allows the investor to invest in several real estate assets rather than only a single deal.
The risk of failure in private real estate investing is known to be very low compared to traditional real estate investments. Because you can allocate your money to more real estate assets, you have varying returns and get various profit sources.
In addition, one of the advantages of private real estate investing is that it generates consistent returns, unlike stocks and bonds involving real estate assets. Investors can diversify their portfolios and benefit from governing tax laws involving private real estate assets.
Not Understanding the Responsibilities of Rental Property Ownership
If you're looking to invest in a rental property, it's in your best interest to learn the ins and outs of rental property ownership. Since you'll be responsible for managing and maintaining this property, it's important that you understand exactly what your new responsibilities entail.
For example, if you're interested in purchasing a small single-family rental, you may be able to personally attend to maintenance requests and various upkeep issues. However, if you're purchasing a large multi-unit property, there may be no way around hiring dedicated maintenance personnel.
Investors who want to own rental properties but are uninterested in dealing with the day-to-day responsibilities such investments entail would do well to work with dedicated property managers.
Per the title, these individuals will take point on every facet of rental property management. From tenant screening to fielding complaints to delegating tasks to maintenance personnel, a good property manager will act as your proxy and make informed decisions on your behalf.
Real estate investments can generate significant short and long-term returns. Still, this doesn't mean that all investment opportunities will pay off equally.
So, if you're entering the real estate game with no prior investment experience, it's in your best interest to brush up on the basics. With so much capital at stake, a single mistake stands to cost you a fair amount of money.
First-time real estate investors looking to prevent inadvertent self-sabotage would do well to avoid the behaviors discussed above.
Additionals: