The economic industry is full of professionals who make our lives easy by performing in different capacities. An insurance underwriter is a similar expert in the insurance industry. Financial advisors, bank tellers, and portfolio managers are some other popular positions found in this industry. But today, I will be talking about insurance underwriting.
An underwriter is responsible for evaluating as well as assessing whether it is worth taking a financial risk. One can find underwriters performing in different sectors of the financial industry. Some of the most popular ones are insurance, lending, security trading, and equity markets. Let us know about it in complete detail.
How To Become An Insurance Underwriter?
When it comes to becoming an underwriter, there are some things to keep in mind. The requirements usually differ based on the jurisdiction and subsector you operate. Here are some common requirements you must fulfill to become an insurance underwriter.
1. Degree
In order to become a professional underwriter, the first thing you will require is a bachelor's degree. Although no specific discipline is needed, you have to conduct a course in business, finance, economics, or mathematics. The reason is these fields of study are somewhere associated with the job of an underwriter.
An ideal insurance underwriter is detail-oriented and must possess excellent skills in communication, maths, and problem-solving. Certain employers might hire you if you carry relevant work experience as well as computer proficiency, although a degree is not very important. Remember that if you want to take up the profession of underwriting, you might need some certification.
Read More: Contingent Beneficiary: Definition, Characteristics, and Benefits
2. Skills
Moving onto the next requirement of an insurance underwriter is the necessary skills. When we say skills, we are talking about the capabilities that make you fit for the job role. You must have the following specialized skills to get your foot correctly in the door and keep moving up the ladder.
3. Computer Proficiency
You know you are halfway to becoming an underwriter if you have a sound knowledge of using computer software. It can be specific software that is customized to your sector or employer programs such as Excel.
4. Analytical Proficiency
Underwriters should be able to analyze credit applications as well as the risks related to IPOs. He/she might also be asked to analyze debt issues, equity markets, and securities trading. This will need some basic awareness of financial markets, the potential to make quick decisions, and striking a balance between rewards and risks.
5. Math Skills
Although we mostly rely on computers to make our calculations easy and quick, some math skills are needed for every underwriter. As an insurance underwriter, you will have to verify each and every piece of information personally. Hence, a bachelor's degree in mathematics will help you immensely.
6. Communication Proficiency
One might think, what is communication needed in the underwriting realm? Well, it is! Underwriters have to create significant decisions as well as assessments. Hence, they must be able to ensure proper communication with colleagues, clients, and insurance agents.
What Certifications Are Required For Insurance Underwriters?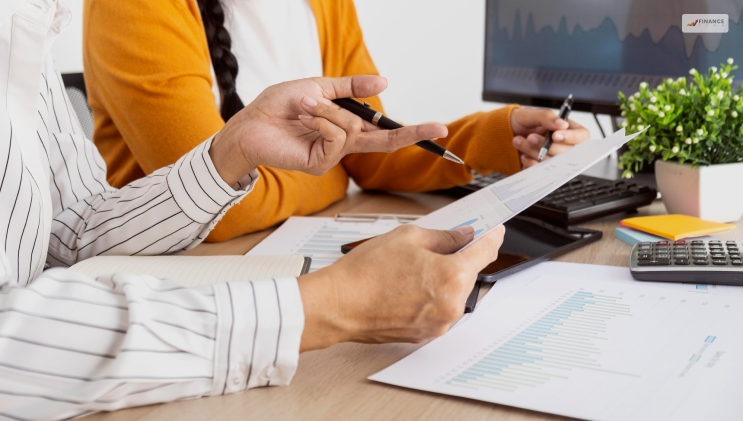 Maximum underwriter designations do not need any individual to acquire special certifications. However, getting some of them certainly helps you to get a better position. There are usually three ways to become a certified insurance underwriter:
1. CLU or Chartered Life Underwriter
CLU certification is usually reserved for experts who operate in both estate planning and life insurance. It offers people skills that can assist them in assessing life insurance planning and personal risk management. They might also be equipped to offer insurance, business planning advice, and estate.
2. CPCU or Chartered Property Casualty Underwriter
Experts who are proficient in some specific parts of the insurance sector can take advantage of this certification. This includes risk management along with property and casualty insurance. Such certification also helps insurance agents, risk managers, and claims representatives.
3. ACU or Associate In Commercial Underwriting
This one is for commercial insurance underwriters. Here, the underwriter is responsible for reviewing and analyzing risks that usually take place from insurance losses. Further, they offer protection against problems like damages, illness, accidents, and injuries.
What Do Insurance Underwriters Usually Do?
The primary job of an insurance underwriter is to comprehend the risk exposure of clients. Further, they determine whether the coverage is acceptable or not. BLS pr the "Bureau of Labor Statistics" listed multiple responsibilities and duties of an underwriter. Some of them include:
Keeping track of the information of all clients providing their insurance-related information.
Checking the involved risk when it comes to insuring clients or the possibility of them making a claim.
Screening various applicants on the basis of certain criteria. All of this depends on the insurance line, like credit rating, age, gender, driving history as well as health status.
Making use of automated software and determining the risk of applicant insurance. Further, the insurance underwriter also has to review recommendations on all these platforms.
Procuring additional data about clients by consulting medical personnel, field representatives, and additional relevant sources.
Analyzing correct premium amounts and the coverage's terms and conditions.
Ensuring that the premium is competitive and the account is profitable.
Finally, maintaining precise and detailed records of underwritten policies and taken decisions.
How To Become An Ideal Underwriter?
As stated earlier, insurance underwriters have a challenging job. They usually have to stay under consistent pressure when they need to attract as well as retain clients. Simultaneously, they are expected to help the insurer maintain its profitability. All these goals usually emerge into conflicts with one another, particularly in a competitive industry.
In order to become a perfect insurance underwriter, you must have the right combination of soft skills and technical ability. Moreover, these tips can help any industry professional excel in this designation. Learn some solid analytical skills, effective negotiation skills along with self-motivation, and nothing can stop you from becoming a successful underwriter.
Read More: Best USA Family Protection Insurances
Wrap Up
Underwriting holds immense importance in the financial domain. Experts working in and around the discipline know how to evaluate the creditworthiness and risk of insurance. As an insurance underwriter, you will have to work in sectors like insurance, securities, and retail banking.
But don't be afraid; with the right skill set, you can perform the job very easily. Make sure to go through the aforementioned tips so that nothing can stop you from getting success. 
So, that was all about insurance underwriting. Did this article help you find the answers you were looking for? Comment below and share your views on this! Happy reading.
Read Also: