As you approach retirement, one of the biggest challenges you face is where to invest your money. The decision is not to be taken lightly as it will affect the quality of the rest of your life.
It is standard practice to enroll in a retirement plan like a 401k or IRA policy through work. Undoubtedly it will also help to consider some other methods that will grow your wealth.
One of the most common options is investing your money in the stock market. This path is the choice of the majority of people. After all, it is a time-tested method with average returns of 8-10 percent each year.
However, not everyone is lucky in the stock market, and investing in it comes with a lot of risks. It is not uncommon for people to lose their entire life savings with one bad financial move. It is hard to make a profit without proper guidance so you may need to depend on a licensed insurance broker and investing professional to succeed.
While it is the most popular method of increasing your wealth, it's far from the only one. Many alternative investment opportunities can help you increase your wealth. They also come without the added risk of fluctuations in the economy.
Why vs. Why Should You Not Invest in Stocks:
In recent years, the rate of return in stocks has stayed around 8-10 percent annually. But after considering everything, it may not be the same for every investor.
On average, the everyday investor stands to make a lot less than the usual rate of return in the market. It has been observed that the earnings can drop to as low as 3 percent at times.
There are many factors that can cause this drop in earnings. Usually, using expensive brokers and trading impulsively are some of the biggest culprits.
It takes a lot of time, patience, knowledge, and experience to manage all of these factors. This can be a daunting task and put you off the idea of investing in stocks.
Your interests, time, and personality should all be considered if you choose to invest in the stock market. It may be better to look for alternative investment options if any of the following points apply to you:
You suffer from stress and anxiety when stock prices drop rather than looking for opportunities.
Owning stocks keeps you up at night and interferes with your wellbeing.
You approach the stock market as a gambling platform.
You think that a stock split is a good thing for you.
You are unable to read and understand things like annual reports, balance sheets, and income statements.
You are unaware of what the earning yields are.
You are unable to analyze the ratio of price-to-earnings.
You are unaware of the qualities a good broker should possess and also don't understand the different expenses you are taking on.
Having the right mindset and capabilities is crucial for people investing in the stock market. It is worth looking at your risk profile. Perhaps you have family dependents that rely on your income to ensure their future?
Investing in stocks is not for everyone so it is worthwhile to explore other ways that can be beneficial to your portfolio. Read more on FP Markets review to begin investing in stock markets.
Alternative Investments:
There are many other alternative investments you can make to mitigate some of the risk associated with the stock market and still generate wealth. Some of the more popular options can provide you with healthy returns after tax and also do well with inflation.
Business Ownership:
Like any other successful and profitable endeavor, you will need a specific kind of skill set to run a business to its maximum potential. This includes owning an outlet of a national chain or a franchise.
This includes having a structure set up to properly vet your potential employees. One of the biggest rules of success is having a well-planned long-term strategy. This will help you invest in your business so it can expand and flourish to new heights. There are also tons of other little details that take constant management for running a business smoothly.
Owning a business opens many beneficial avenues for you financially. One of these is that it provides a very healthy collateral option in case you need to take out a loan. One other great benefit of business ownership is that, if needed, a well-managed business can be sold at a profit or even passed down to your children.
Real Estate: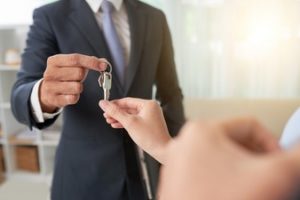 Investing in real estate is one of the most preferred forms of alternative investments. It offers convenience and stability. These investments are especially appealing to people who value the benefits of a passive form of income.
One of the major benefits of owning property is that it opens up access to equity. This line of equity can be used to purchase even more real estate or upgrade your existing properties.
There are many subcategories to choose from when deciding to invest in real estate. Some of the more popular ones include:
Purchasing and maintaining individual rental houses
Investing in an apartment complex
Purchasing and renting out storage units
Owning and operating a car wash
Purchasing and renting out office buildings
Purchasing and renting out industrial lots
Investing in real estate options or tax lien certificates
All of these options provide a steady income stream with relatively manageable operating costs. A healthy rental market means that owning such properties is a comparatively risk-free investment.
Invest in REITs:
REIT stands for real estate investment trusts. They are a very promising alternative to purchasing and maintaining rental properties. Generally, these are options that have nothing to do with the stock market. They still allow you to have a passive income stream by indirectly investing in real estate.
Even though they have a very low barrier for entry, most people are not familiar with this option. REITs are usually set up as companies that own or finance properties that generate income. Properties like condos, apartments, hotels, and shopping centers are just some of the examples of things that fall under a REIT.
It is important to understand that REITs work similarly to funds. They entail a large group of real estate assets with multiple other investors also taking part. The benefit of this is you do not need a lot of funds upfront to invest. you can also take a hands-off approach as the trust handles the management of the properties.
There are three main types of REITs:
They are traded by individual investors and are listed on the national securities exchanges. They are regulated by the relevant governing bodies. For example, in the US, they are looked after by the Securities Exchange Commission.
They are registered with the SEC but are not publicly traded on the stock exchange. They are more stable as they seem to be immune to market fluctuations. They also have lower liquidity.
These REITs are not publicly traded so they don't need to be registered with the SEC. They are more exclusive as they are only available to certain investors and have no liquidity.
Invest in a Franchise:
Owning a franchise entails acquiring a license from an already and well-known business. This includes brands like McDonald's, Subway, or Holiday Inn. There are certain disadvantages to this strategy though.
You may need to set up more than one franchise location to see a worthwhile return on your investment. This translates to higher upfront costs and the struggle to find the right brand that fits you.
It will also need a more direct and hands-on approach from you for the business to thrive and generate wealth.
Precious Metals:
Precious metals are convenient to invest in mainly because you usually don't need to rely on a broker to handle your transactions. Gold, silver, and gemstones are things you can own physically and keep on your person or in secure locations like a bank.
One thing to keep in mind is that these items are always subject to supply and demand and their value may fluctuate to reflect that. It is wrong to assume they will never lose their value so it is important to make a decision accordingly.
Downsides to Alternative Investments:
Alternative investments are usually safer than the stock market. But they can still have some drawbacks that are worth talking about.
Your investments may start with a reliable rate of interest, but over time they may be outpaced by inflation. This can make your investments seem unrewarding when compared to other options like the stock market.
Trading in stocks is generally a breeze as there is a large market of buyers and sellers always interested in making transactions. It is not the same for other options as you may need to hold on to your precious metals or real estate options before you can find a suitable buyer.
Similar to the stock market, the value of your assets may fluctuate from time to time and you could end up losing your money. Precious metals may decrease in value and real estate investments may end up in foreclosure.
There are many options for alternative investments if you don't wish to deal with the stock market. Generally, the best thing to do is get the services of a professional. They will help you diversify your portfolio and make smart investments.
Read Also: