One of the most important decisions you will make in life is which career path to pursue. The career you pursue should be based on things you are interested in or passionate about. If you are fascinated by the legal industry and want a lucrative career, then becoming a notary public is a good idea.
A notary public is a state-certified official who serves as a witness when important documents need to be signed. If you want to get your certification, then check Notaries for some useful information. On this website, you will find details about how to become a notary or renew your notary certification.
Do you want to grow your notary business? If so, then consider the helpful tips in this article.
Here Are Prime 5 Ways To Grow Your Notary Business:
1. Creating a Website is a Good Idea
When a person needs to have a document certified, the first thing they will do is. If you want people in your area to find out about your notary business, then crafting an online presence is vital. The first step in crafting an online presence is investing in a professional website.
This website should be both appealing and informative. You also need to focus on making contact information easy to find for potential clients. Including your pricing on your website is also a good way to avoid any misunderstandings.
2. Make It Easy For Potential Clients To Contact You
Currently, over 4.4 million notaries are working throughout the United States. Most notaries realize that they get paid on a job-by-job basis. Trying to treat being a notary as a nine-to-five job can be problematic. When a person needs help certifying a document, they will usually hire the first notary they can get on the phone.
Making yourself available 24/7 is crucial when trying to edge out the competition. Using chatbot technology on your website is a great way to provide 24/7 service to existing and potential clients. This technology will provide potential customers with answers to frequently asked questions and can schedule meetings with individuals in need of help.
3. Networking is Extremely Important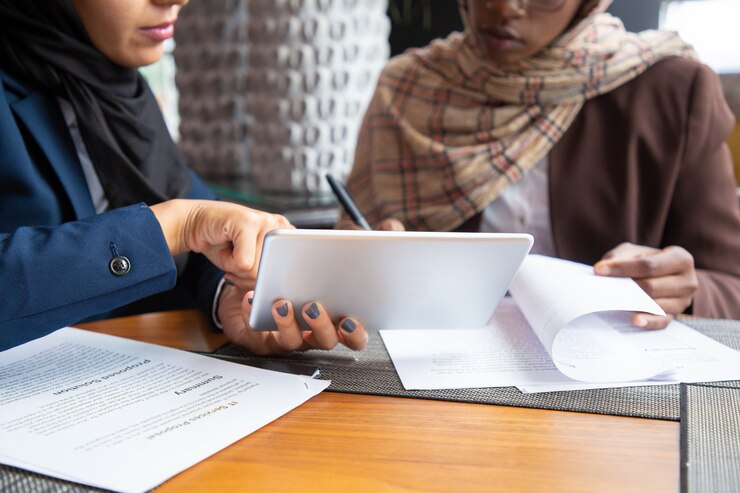 If you want to grow your notary business, you need to realize how important networking is. Establishing connections with other people in this industry can help you unlock lots of potential leads in the future.
Getting to know fellow notaries can help you set up a give and take a situation where they send you clients when they can't service them and you reciprocate.
One of the best places to start your networking journey is on the social media platform LinkedIn. This platform is designed for business professionals and is a great place to find and connect with other notaries in your area.
4. Keep Your Prices Competitive
Another important thing you need to focus on when trying to grow your notary business is pricing. If your prices are extremely higher than your competitors, you will struggle to land new clients. Before you set your prices, perform a bit of market research. With this information, you can easily make your prices competitive.
5. Don't Be Afraid to Take a Business Class
Furthering your education is a great way to become more successful. If you are passionate about making your notary business venture a success, then taking a few business classes is beneficial.
These classes will teach you strategies to use to grow your audience and market your notary services to the masses. Using the tips covered in this article can help you accomplish your business growth goals. While growing your notary business will be hard, it is worth the effort.
Read Also: