Hiring the right employees is critical to the success of any business. With dedicated and highly skilled people, it is easier to build a strong company that can weather challenges, achieve its goals, and outshines the competition. Despite the emergence of advanced technologies and business tools, employees remain the lifeblood of any organization.
Given the importance of finding the best people for the job, hiring managers like you should employ different strategies to screen job candidates effectively. After all, you undoubtedly receive tons of applications every time you post advertisements for Philippine jobs since the unemployment rate in the country remains relatively high.
As you review resumes and conduct interviews, be wary of the following telltale signs that the job applicant is not the right person for the position. This way, you can readily weed them out and focus on candidates that show potential.
1. Submits Generic Resume and Cover Letter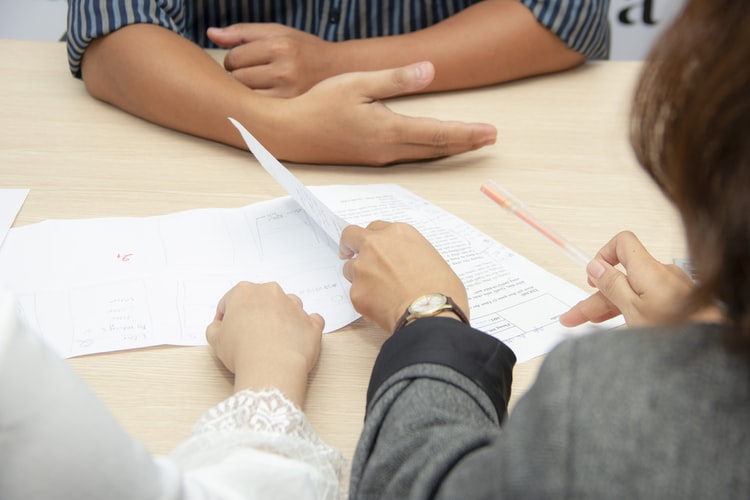 Be cautious of any applicant who sends a generic resume and cover letter that could be used for different positions and companies. Keep in mind that these documents are essentially marketing tools that should present prospective employees in the best possible light.
Your decision to reject or consider an application for further assessment depends solely on these papers. That said, a job candidate who didn't even bother to tailor their curriculum vitae and cover letter to create a great first impression is probably not the right person for the job.
If they are genuinely interested in landing the position, they will prepare their application documents diligently to improve their chances of, at the very least, getting an interview.
2. Arrives Late for the Job Interview
Arriving late for an interview speaks volumes about the character, work attitude, and sense of responsibility of the job candidate.
Unless there is a disaster or other unavoidable circumstances that prevented the applicant from arriving on time, being late for an interview is a major red flag. How can you expect a person to carry out their work obligations when hired if they can't even fulfill a simple agreement to make an appearance at a specific date and time?
Responsible, mature, and professional applicants will do everything it takes to arrive on time. They will plan their route and depart several hours before the set schedule, especially if they are traveling in the congested streets of Metro Manila.
3. Exhibits Arrogance
While you want to employ someone who is capable and confident, the last thing you need is a candidate who believes they are incapable of making mistakes. In short, they are arrogant.  This behavior becomes evident during the interview.
Unprofessional or arrogant applicants tend to be overly relaxed and comfortable to the point that they dominate the conversation and undermine your position as an interviewer. They also overemphasize their strengths and are quick to blame others when asked about issues in their previous company. Avoid applicants who exhibit such behavior because they are most likely difficult to work with and are unwilling to accept feedback.
4. Lacks Energy and Enthusiasm
Observe the candidate's behavior and demeanor during the interview. If the person appears bored, uninterested in answering your questions, and downright unenthusiastic, let them go. Their lack of energy is probably a preview of how they will carry out their job if you hire them.
Why would you give the job to someone who appears unconcerned whether they get the job or not when you have more eager applicants waiting? Ultimately, your company needs passionate, motivated, and excited employees so that it can thrive and reach new heights.
5. Criticizes Former Employers
Perhaps, you asked about the candidate's previous work experiences or reasons for leaving their current job, and right from the get-go, they started badmouthing their former employers or co-workers. If so, consider this behavior a red flag, even if what they were saying was true.
At the end of the day, a mature and professional person should understand civility. Remember that if the applicant can talk negatively about their former employers during an interview with you, they will have no qualms criticizing your organization when it's time for them to leave your company and do an interview with another employer.
Recruiting top talent can be taxing, especially if you have numerous applicants vying for the same position. That is why you should know the warning signs of candidates who are unfit for the job, so you can readily eliminate them and save precious time and resources.
Consider the red flags discussed above and continue to practice your "scrutinizing skills" as you browse through applicants' credentials and conduct interviews. As you gain experience, it will be easier for you to spot people who will make a good or bad hire.
Read Also: