A business without customers isn't a business at all. But, it isn't a day's job to attract new customers to your business and it doesn't happen automatically. You must search for ways to get to them, draw them in and also ensure they keep coming back for more. To do this, you will need a business marketing plan that will address attracting customers and also increasing sales.
It might sound challenging to have a marketing plan, but you shouldn't be worried. You don't need to go out of your way to get the best teams. There are several insider tips that you can use to help attract new customers to your business.
How To Find New Customers And Increase Sales?
Finding new customers means the gateway to expanding your business. When you are starting to expand your business the lead generations are the best way. Apart from the sales lead generations, the sales campaigns are often working as branding and advertisement.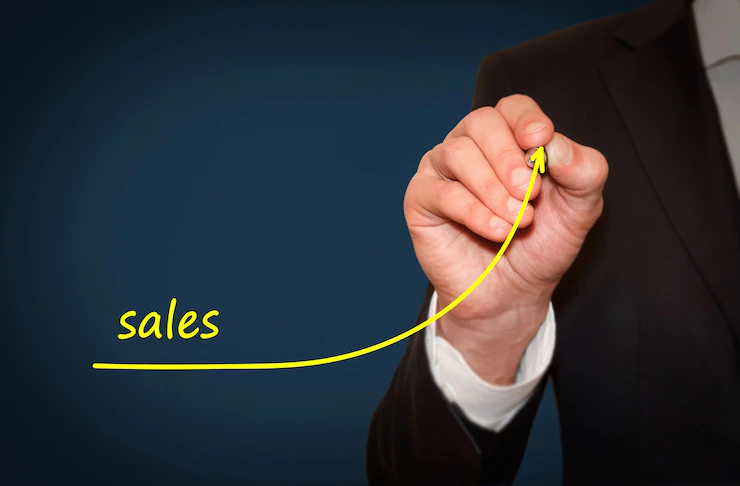 How to attract new customers to your business? Let's find out about them below.
1. Attract New Customers With Direct Response Marketing
Direct response marketing is a dependable lead generation solutions that let you ask your customers to engage in a call-to-action. This can involve opting for your business email marketing group or responding to an email.
Direct response marketing has the benefit of creating a roster of interested customers who you can reach out to with sales, newsletters, events, and other reminders that would keep your business in front of their minds.
So, to increase sales and attract new customers, you must keep up with the emails. So, send out regular newsletters that have updates about promotions, products, and news about your business and also whatever, your customers need to know.
Like every other marketing material, ensure that your newsletter fits your brand. It must have the same tone, messaging, and logo as you use in your in-store and online. You can use services like MailChimp for customizing design templates and also sending emails to your email list at once. This will make it look professional.
2. Get Referrals
After gaining the loyalty of a customer, you should put in the work by asking for referrals from them. Your current customers are a good source of new customers. But, you should not be passive about this and wait for them to attract new customers towards their family, friends, or colleagues to your business.
Instead, seize the cache and also create a streamlined approach that actively gets referrals from your existing satisfied customers. You can build referral-generating actions through the sales process.
Send individual follow-up emails that also ensure you are with the customers who are happy with their purchases. Then follow up with an email that asks for referrals. You can offer incentives when the price warrants it.
3. Use Review Sites And Online Ratings To Your Advantage
Consumers in B2C and B2B worlds all turn to review sites and online ratings before they perform any business transactions with an unfamiliar company.
So, you must ensure that you monitor these sites and also respond to any complaints. Ensure that you make the most of every positive review by linking them to your website.
Additionally, post your signage in your office, store, restaurant, or other locations that would encourage the customers who would add their product perspectives and experiences. Social proof is a very powerful tool, and all the new customers would love to give you the business and also like to try when others praise your business.
4. Promote Your Expertise
When you showcase your industry expertise, you can create buzz and even generate interest which in turn helps you attract new customers and also get more business from the existing client base.
You can volunteer to speak at a workshop, webinar, industry panel, or industry groups or events where your target customers are. These are some of the easy to make a good impression on potential new clients and customers. This technique is very effective for B2B business owners. 
5. Give New Customers Freebies
For small businesses, it might not seem like a logical business plan to hand out free stuff especially when you start with a small budget. But, this is an instance where you need to put your money first so it can make more money for you later. When you give discounted or free products, you attract new customers to your business.
For instance, you can offer first-time customers a discount of 10% off their first purchase. You can also give your current customers an incentive when they refer new customers like $5 when they bring in a new customer.
Wrapping Up
The process of finding out and attracting new customers can involve a bit of common sense, tactical business moves, and even PR. Also, you would need to keep up with social media, email campaigns, and review sites for it to work. Doing all these will pay off as your customer base grows.
You just need to be flexible and try things out to know which tactic works for your business. When you hit a winning strategy, then keep at it and it will show in your business.
Additional: