The future of retail is online shopping. Many consumers prefer shopping from an e-commerce store over the more traditional brick and mortar store because it offers convenience.
However, consumers also demand speed from e-commerce stores. Many people become upset when the items they purchased do not arrive at their front doors as soon as possible. With Amazon offering next-day delivery, consumers expect shorter delivery times.
Small businesses do not have the resources that big corporations have, but they still have to fulfill orders as quickly as possible. There are also a lot of factors that slow down delivery, leaving customers disappointed. All businesses should be aware of the most common reasons why shipping delays happen in order to better prepare for them in the future.
Supply Chain Disruption:
During the pandemic, consumers went online to procure goods and services. It was a way to maintain a safe distance away from other people and to purchase items that have disappeared from grocery shelves.
There was an increased need for e-commerce during the recent public health crisis but, sometimes, even virtual stores were disrupted by the pandemic.
The fulfillment centers across the nation, the cross-border truck drivers, and the factories that manufacture products were all negatively impacted by the pandemic. Outbreaks happened that immediately shut down facilities. Border closures halted the movement of goods. And, as more people got sick, fewer workers were present to fulfill orders.
It is harder to predict when a similar crisis will happen, but it is still best to be prepared. Businesses can benefit from hiring a reliable logistics consulting company that will be able to spot vulnerabilities in the supply chain and the delivery. They can also come up with solutions that will prevent disruption of operations even when an epidemic or a natural disaster occurs.
Sudden Holiday Surge:
The U.S. has shopping holidays or days when there are sales galore and businesses can expect a boost in profit. November Black Friday and Cyber Monday have become yearly traditions.
Businesses should have a plan prepared for all the unexpected periods when demand is higher. They can hire temporary additional workers or offer bonuses for those who are willing to work overtime and weekends.
Increased demand, and shortage in manpower, can cause delays. The sudden wave of orders can overwhelm a team immediately. They will need more time to send all orders to delivery.
An unexpected, or sometimes expected surge is a common reason for shipping delays. It is inexcusable. Your customers would not forgive the business for not preparing for the high volume of orders, especially during the holiday season when people are buying gifts for loved ones.
Wrong Address: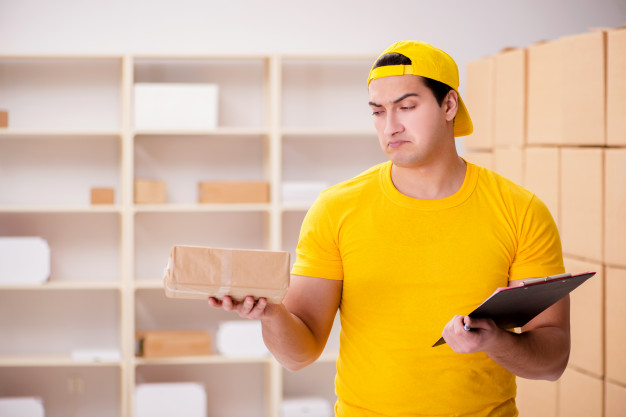 Well, mistakes happen. No matter how perfect the procedures in place may seem, at some point, someone will have a misstep.
If the customer is at fault, it is the business's responsibility to make immediate corrections. They should notify the customer as soon as possible so that they can adjust when they can expect the package to arrive at their front door.
If the business is at fault, the customer still needs to be alerted. In many cases, the customer would be forgiving and not make a fuss over the late delivery. It still would be proper to apologize to the customer and communicate updates to assure them that they will receive their package soon.
International Shipping:
Naturally, products that have to be sent abroad will not arrive within a few days. Customers should wait a week at least for packages to be shipped, transported, and delivered.
Domestic shipping will always be quicker because of the distance that the package has to cross from its starting point (warehouse) to its destination (customer's home). There are, however, more factors to consider when shipping a product internationally.
The congestion in airports can add a few days to the wait. When the weather is bad, for example, it can ground planes and stop packages from being flown to another country.
Customs can also halt the package from entering a country. The shipper and the buyer should be prepared with the right documents to convince customs to release the package from their midst.
Even with globalization, shipping internationally can still be tricky.
The internet has made people impatient. They want to get anything they want instantly. No one has time to sit down and wait. Businesses should reevaluate their current processes and eliminate any problem that will cause delays in delivery to provide the best service to their customers.
Read Also: